An Ecosystem Approach That Targets Metabolism
While most traditional scientists focus on taxa (classifications and organisms), we focus on targeted functions. By highlighting a strain's function, we can identify how that strain will affect the gut ecosystem and alter metabolism.
Our desire to alter metabolism led us to develop our proprietary Bioflux™ System. BioFlux™ models metabolic responses within complex ecosystems. Research for the Bioflux model is based on findings from our stool collection arm and powered by databases developed and supported by Argonne National Laboratory.
Our platform merged with the ideas of our scientific and technical team, propels our discoveries in product development, increasing the efficacy of our probiotic formulas.
Our products have been discovered and vetted with our proprietary BioFlux™ System. The BioFlux™ System analyzes complex scientific databanks, genomes, and metabolites to predict microbial interactions and responses. The result is focused and function-driven formulas.
This is the first scientific modeling platform of its kind and we are proud of our innovation. As a result, we are able to bring revolutionary, life-changing probiotics and products to market rapidly and with transparency.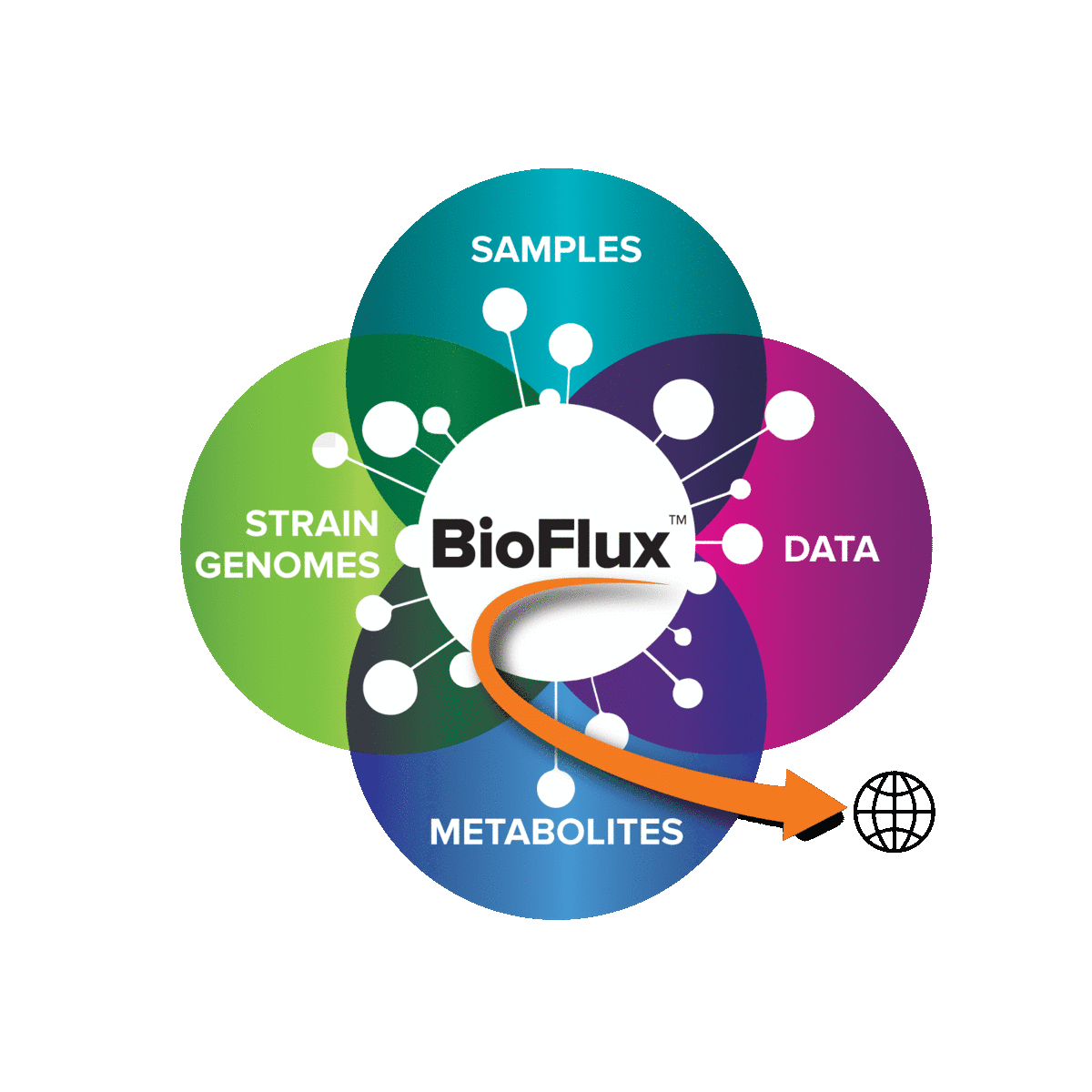 People make the difference
Martha Carlin, our founder, began her journey as a citizen scientist when her young husband was diagnosed with Parkinson's Disease. In an attempt to find solutions for her husband, she collaborated with top researchers. All signs pointed to the gut. After years of research, Martha is now considered an expert in innovative systems thinking that connects science and a love of numbers with the gut microbiome. Listen to our Founder's story below.

We are backed by our parent company, The BioCollective, and a team of leading research scientists, board members,
and dedicated staff.
Learn more about our products