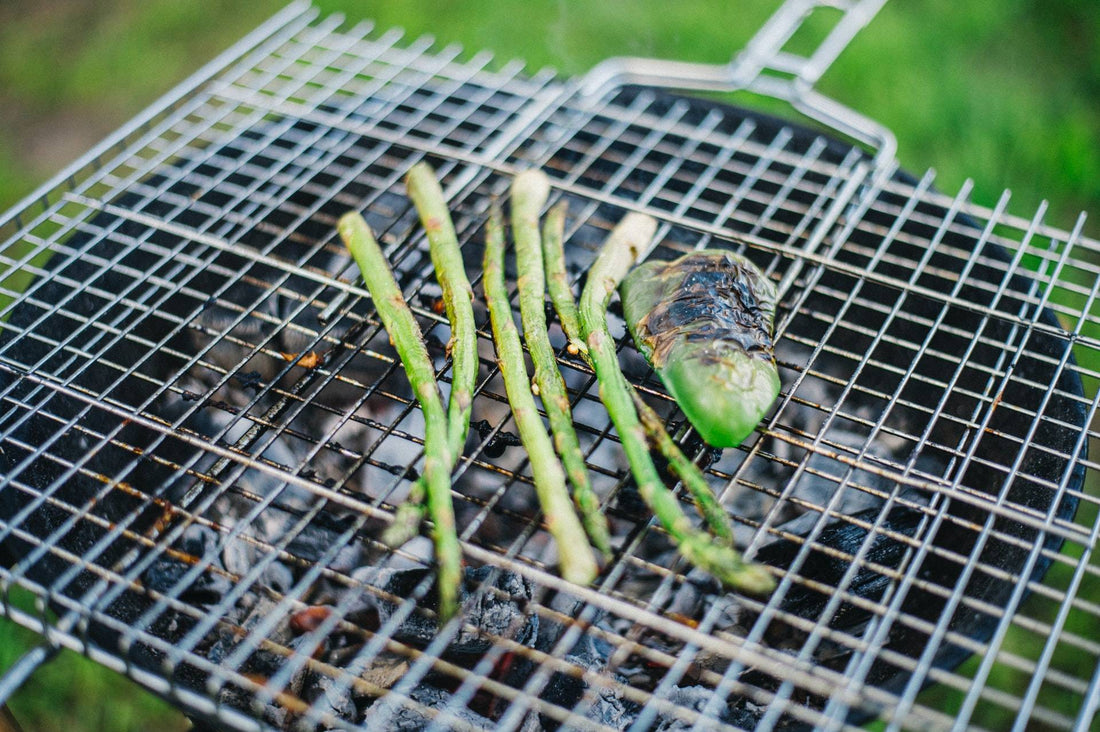 As we step into the full swing of summer, you may find yourself enjoying the sunshine with family and friends around the grill!
De-stressing with loved ones, getting your vitamin D, time in nature ... all great things for your microbiome health. But one thing that's not very gut-friendly? The typical American cookout menu.
It's usually packed with inflammatory foods like sugar and processed items, artificial flavors and preservatives, and low-quality meat. All of which can harm your gut, and lead to chronic health issues if consumed often.
So today, just in time to plan your summer gatherings, we've rounded up five delicious and flavorful gut-friendly recipes to bring to your next barbecue:
Simple and refreshing, nothing says summer like watermelon! If you want to jazz up this drink and add a powerful probiotic, try adding a splash of kombucha.
Made with kale as the base, which is full of fiber and vitamin A, this salad can be customized based on your preferences! Try the classic made with omega-3 rich walnuts, a zesty vegan Caesar, or the Cobb for a boost of protein.
This tangy, crunchy sauerkraut is not only filled with gut-friendly probiotics and easy to make, but it's also versatile. You can add it to a sandwich or wrap, toss it in a salad, or simply enjoy on it's own!
Instead of the standard burger or hot dog, grilled salmon can be a great gut-healthy swap to try. Made with garlic and ginger, this recipe brings the flavor and fights inflammation.
Made with probiotic-rich kefir and without any refined sugar, you'd be hard-pressed to find a better gut-friendly summer dessert than this kefir blueberry cheesecake. Bonus: no need to use the oven on a hot summer day!
Gut-friendly meals don't have to be boring or bland, in fact, far from it.You can take great care of your health, while enjoying plenty of summer cookouts.
And if you do find yourself eating foods you don't usually eat or more sugar than usual, don't forget to take your Sugar Shiftto head-off inflammation and restore your digestive health!
With gratitude,
Martha Carlin, is a "Citizen Scientist", systems thinker, wife of Parkinson's warrior, John Carlin, and founder of The BioCollective , a microbiome company expanding the reach of science and BiotiQuest, the first of it's kind probiotic line. Since John's diagnosis in 2002, Martha began learning the science of agriculture, nutrition, environment, infectious disease, Parkinson's pathology and much more. In 2014, when the first research was published showing a connection between the gut bacteria and the two phenotypes of Parkinson's, Martha quit her former career as a business turnaround expert and founded The BioCollective to accelerate the discovery of the impact of gut health on all human disease. Martha was a speaker at the White House 2016 Microbiome Initiative launch, challenging the scientific community to "think in a broader context". Her systems thinking background and experience has led to collaborations across the scientific spectrum from neuroscience to engineering to infectious disease. She is a respected out of the box problem solver in the microbiome field and brings a unique perspective to helping others understand the connections from the soil to the food to our guts and our brains.
Did you know that recent studies show people with poor gut diversity had lower quality of life? The health of your microbiome impacts your mental health, sleep, energy, the risk for chronic illnesses, and much more. A probiotic breakfast can...
Intermittent fasting (IF) may have started as a fitness trend for weight loss, but today it's a go-to lifestyle choice for many. Practicing intermittent fasting has been linked with health benefits such as lowering blood sugar and insulin, preventing heart...