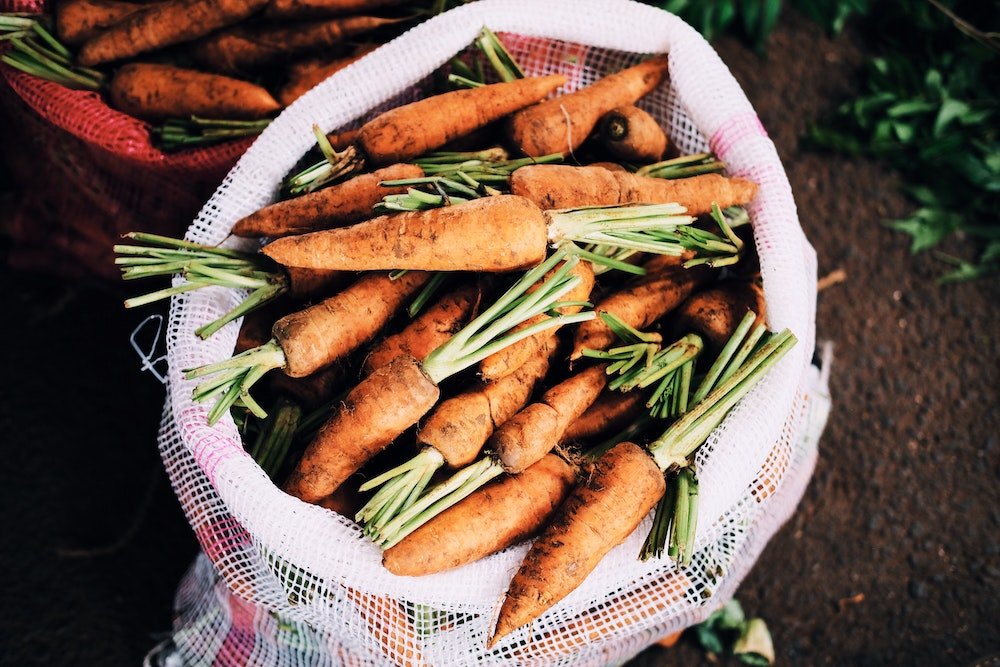 Paying close attention not only to what you eat, but how and where it is grown, may be one of the most important pieces of advice I can give you. You are what you eat! That old adage is true.
Many factors in our current food supply are impacting our health: antibiotics used in animal feed, manure with antibiotics used as fertilizers and glyphosate (roundup) sprayed on crops are all part of the constant assault on a healthy microbiome that is essential to our health.
Something that stood out to me in particular given my quest to help my husband, John, live the best life possible with Parkinson's, was learning about the link between pesticides in our food and Parkinson's. There is a farming area in the Central Valley of California, which neurologists have named "Parkinson's Alley." Nearly 50 percent of the produce consumed in America is grown in this area between Bakersfield and Sacramento. A study done by Dr. Beate Ritz found that Central Valley residents under age 60 who lived near fields where the pesticides paraquat and maneb had been used between 1974 and 1999 had a Parkinson's rate nearly five times higher than other residents in the region.
I want to empower you with information to help you be a more discerning consumer. And this information can be alarming. But the good news is that there are several things you can do to protect your health and reduce the risk for health challenges.
1
What you can do to take action:
Buy organic whenever possible, at least focus on the dirty dozen and making sure you look for organic.
Educate yourself on the differences between conventional and organic growing methods. Here is a good Help Guide
Find a local Community Support Agriculture (CSA) where you can speak with the farmer and ask questions about how the food is grown and what chemicals, if any are used.
When eating out, look for restaurants that provide organic options or are willing to provide you with information about their food suppliers so you can make an informed choice from the menu.
Write Congress and ask them what they are doing to address toxic pesticide and antibiotic exposure in our food supply.
Become a conscious consumer, evaluate carefully what you consume. And remember You Are What YOU EAT!
To learn more about the important steps you can take to live your healthiest life, click here. You'll get our DIY guide for feeling your best!
And to learn more about our revolutionary probiotic blends to help your quest for a healthier gut and improve your overall wellness, click here!
With gratitude,
Martha Carlin, is a "Citizen Scientist", systems thinker, wife of Parkinson's warrior, John Carlin, and founder of The BioCollective , a microbiome company expanding the reach of science and BiotiQuest, the first of it's kind probiotic line. Since John's diagnosis in 2002, Martha began learning the science of agriculture, nutrition, environment, infectious disease, Parkinson's pathology and much more. In 2014, when the first research was published showing a connection between the gut bacteria and the two phenotypes of Parkinson's, Martha quit her former career as a business turnaround expert and founded The BioCollective to accelerate the discovery of the impact of gut health on all human disease. Martha was a speaker at the White House 2016 Microbiome Initiative launch, challenging the scientific community to "think in a broader context". Her systems thinking background and experience has led to collaborations across the scientific spectrum from neuroscience to engineering to infectious disease. She is a respected out of the box problem solver in the microbiome field and brings a unique perspective to helping others understand the connections from the soil to the food to our guts and our brains.
Did you know that recent studies show people with poor gut diversity had lower quality of life? The health of your microbiome impacts your mental health, sleep, energy, the risk for chronic illnesses, and much more. A probiotic breakfast can...
Intermittent fasting (IF) may have started as a fitness trend for weight loss, but today it's a go-to lifestyle choice for many. Practicing intermittent fasting has been linked with health benefits such as lowering blood sugar and insulin, preventing heart...