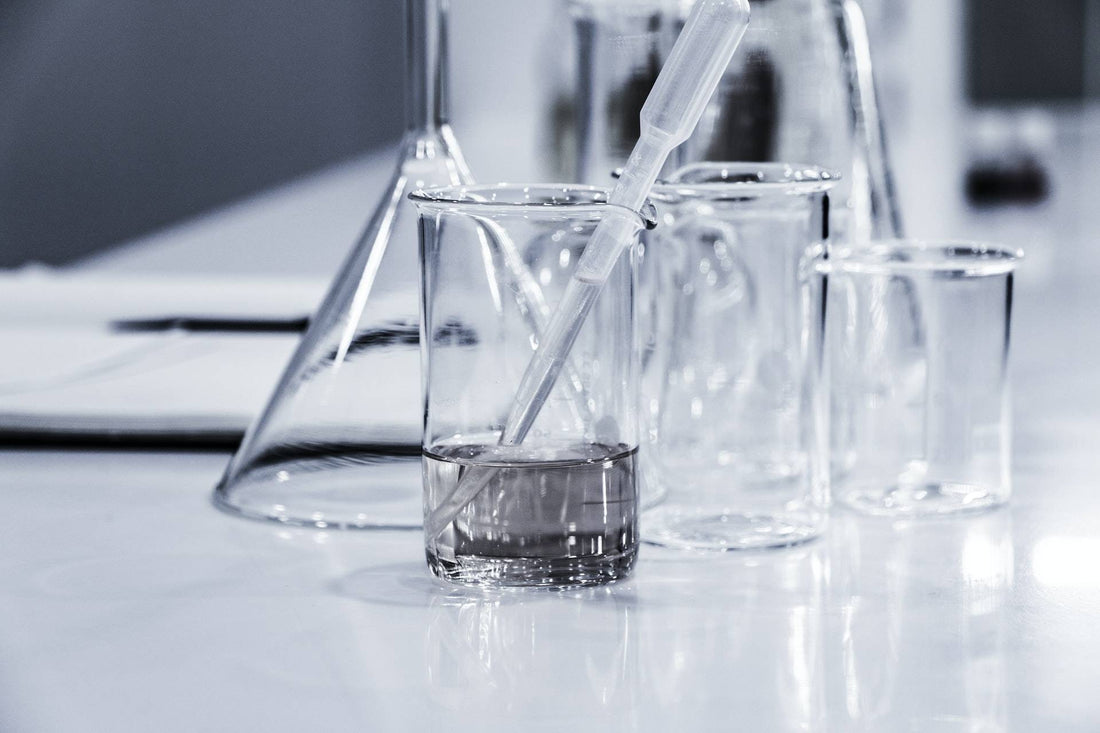 We couldn't do what we do here at BiotiQuest without a fantastic team of revolutionaries, who are leading the quest to bring game-changing products to the world and provide everyday people the best possible products to improve their health.
Today we're talking with one of those leaders: Dr. Raul Cano, our Chief Scientific Officer. A pioneer in microbial ecology, he has had an amazing career spanning more than 50 years, with highlights that have made media outlets from Wired Magazine to the New York Times!
1
Dr. Cano, you have had quite the career! Tell us about some of your work.
My work is rooted in the field that is now known as microbial ecology, the science of how microbes work together. I've led the design and development of more than 20 probiotic formulations to help restore healthy gut microbiome at The BioCollective.
I developed the techniques for reviving ancient bacteria stored for millions of years in amber resins. I have over 2,000 specimens of bacteria and yeast from ancient bees, knats and beetles trapped in amber (think Jurassic Park!). [Editor's note: which you can read about in the LA Times and the NY Times.]
I've lectured to scientists around the world and have been published in scientific journals including Science, Nature, Microbial Ecology, Applied and Environmental Microbiology.
In addition to creating functional probiotic formulations, I'm currently interested in developing standard procedures of microbiome research. As for my "hobby," I enjoy studying the microbiome of ancient human populations, including pre-Colombian cultures and ancient European and African cultures.
2
You have done significant patented work, tell us a bit about that.
My patented work explores how to use bacteria to clean up pollutants and other hazardous materials in the environment. I also have a patent pending in functional probiotic formulations, sample processing for and control reagents for microbiome research, bioremediation, methods of detecting pathogens in foods. I'm also the Founder and have patents pending for PaleoBiotica, a company that studies ancient bacteria, including bacteria that can clean up water and soil.
3
What were you doing prior to joining the team here?
I was a professor of Microbiology at California Polytechnic State University, San Luis Obispo, for over 30 years, where I am still Professor Emeritus at the Biological Sciences Department. After retiring from academia I was most recently Executive Director for Research at the ATCC Center for Translational Microbiology, a non-profit organization that supports and supplies researchers.
I'm the founder and former Director of the Environmental Biotechnology Institute (EBI), and the founding Scientist and Vice President of Ambergene Corporation, where I isolated and characterized more than 1,200 ancient microorganisms from amber, including 9 ancient yeasts, four of which are brewer's yeasts. Read more about the Fossil Fuels brew in WIRED Magazine!
4
Where did you study microbiology?
My Ph.D. in microbiology was granted by University of Montana, and I hold advanced degrees in Genetics and Clinical Microbiology.
We'll jump in here to add that Dr. Cano has been awarded more than a dozen awards, including the Carski Award, which recognizes educators for outstanding teaching of microbiology to undergraduate students and for encouraging them to subsequent achievement. He has also served as the scientific consultant to several biotechnology firms, and has been elected fellow to the American Academy of Microbiology. We told you he has one impressive resume!
Stay tuned to learn more about Dr. Cano and the rest of the crew here at BiotiQuest. We're truly honored to have such a team of leading research scientists, board members, and dedicated staff.
With gratitude,
Martha Carlin, is a "Citizen Scientist", systems thinker, wife of Parkinson's warrior, John Carlin, and founder of The BioCollective , a microbiome company expanding the reach of science and BiotiQuest, the first of it's kind probiotic line. Since John's diagnosis in 2002, Martha began learning the science of agriculture, nutrition, environment, infectious disease, Parkinson's pathology and much more. In 2014, when the first research was published showing a connection between the gut bacteria and the two phenotypes of Parkinson's, Martha quit her former career as a business turnaround expert and founded The BioCollective to accelerate the discovery of the impact of gut health on all human disease. Martha was a speaker at the White House 2016 Microbiome Initiative launch, challenging the scientific community to "think in a broader context". Her systems thinking background and experience has led to collaborations across the scientific spectrum from neuroscience to engineering to infectious disease. She is a respected out of the box problem solver in the microbiome field and brings a unique perspective to helping others understand the connections from the soil to the food to our guts and our brains.
Did you know that recent studies show people with poor gut diversity had lower quality of life? The health of your microbiome impacts your mental health, sleep, energy, the risk for chronic illnesses, and much more. A probiotic breakfast can...
Intermittent fasting (IF) may have started as a fitness trend for weight loss, but today it's a go-to lifestyle choice for many. Practicing intermittent fasting has been linked with health benefits such as lowering blood sugar and insulin, preventing heart...