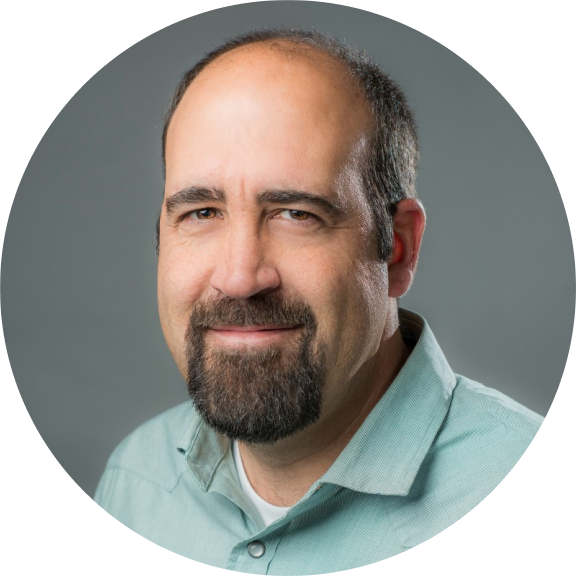 Meet the Pro on Probiotics.®.
Steve Kazemi is a fermentation chemist and founder of Pure Cultures, Inc. With a background in microbiology, fermentation, and organic chemistry, he has made significant contributions to the field of probiotics and fermentation processes. He has extensive experience in developing and overseeing manufacturing processes to create high-quality probiotic products.
Martha and Steve met back in 2014, not long before she founded The BioCollective, when he had just started his animal probiotics company, Pure Cultures. Steve started teaching Martha about fermentation, and they pushed each other along in their journeys.
When Martha first learned about mannitol and the link to Parkinson's, she tapped Steve to see if they could restore the "internal pharmacy" in the gut to produce mannitol from all the excess dietary sugars in our food.
Because he had spent 20 years in the probiotic industry, Steve knew all about the supply chain and was able to get samples to enable production of our first prototype in under 60 days. He made 100 bottles of Sugar Shift, and the rest is history!
Kazemi serves as a trusted advisor of our full BiotiQuest® probiotic line, strain library development and manufacturing.
"I believe in the power of the microbes, the invisible heroes to balance and restore our bodies and our earth." – STEVE KAZEMI
Other highlights in Steve's career include his role as the founder and CEO of Pure Cultures, which was later acquired by CanBiocin, Inc. During his tenure at Pure Cultures, he played a key role in shaping the company's organizational strategy and design and developing patented technology for stabilizing post-biotic fermentation products. He was an early pioneer in mixed culture fermentation technology. Prior to founding Pure Cultures, Steve held a key operations role at Nutraceutics, a probiotics company later acquired by Probio.
Steve has also served as a Chief Commercialization Officer at CanBiocin, where he focused on bringing innovation and quality to the companion animal industry, livestock, and humans through species-specific probiotics.
Steve has also worked as a Good Manufacturing Practice (GMP) consultant to the dietary supplement industry, providing strategic insights and guidance to enhance manufacturing processes and ensure compliance with regulations.
Currently, Kazemi is a managing partner at Synergy 5280, LLC, where he helps clients navigate the bioeconomy by scaling proprietary technologies based on scientific approaches. He also serves as an advisor to Colorado State University (CSU) School of Fermentation.
With his expertise in fermentation, microbiology, and organic chemistry, Steve Kazemi continues to contribute to the development of our strain library, probiotic products, and the advancement of the bioeconomy. We're lucky to have him and his deep knowledge of probiotics on our side!
Speaker Request
Invite Steve Kazemi to speak at your next event, conference, etc.
Contact me