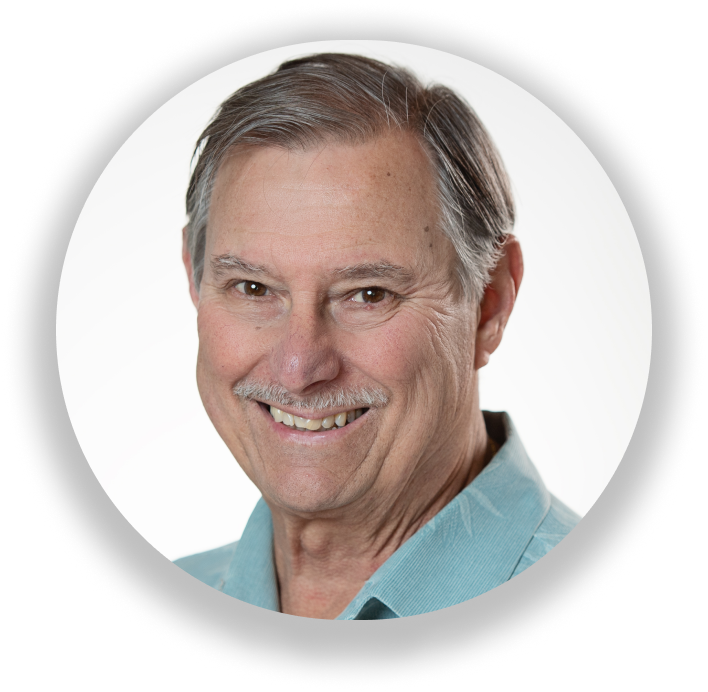 Meet the Chief Scientific Officer of BiotiQuest®.
Dr. Raul J. Cano, As our Chief Scientific Officer, Dr. Raul J. Cano, PhD brings his expertise as a microbial ecologist, paleomicrobiologist, professor, author, and research scientist to oversee our research and development initiatives.
His leadership spans the exploration of the microbiome in human health and disease, probiotic strains, computational modeling, and product development. Dr. Cano is not only a prominent figure in the field of microbiology but also a cherished member of our team who feels like family. Our shared passion for the potential of microbes to save the world binds us together in a profound way.
Dr. Cano's pioneering work has not only expanded our understanding of ancient microbial life but also transformed the field of microbiology. One of his remarkable achievements was leading the team that successfully sequenced the first genome of the Lactobacillus species. This groundbreaking accomplishment marked a major milestone in the study of microorganisms, unlocking new avenues for understanding the genetic makeup and function of these vital bacterial species. The profound findings from this project have influenced countless subsequent studies, leaving an indelible impact on the field of microbiology and inspiring researchers worldwide. Beyond his work with modern microorganisms, Dr. Cano has made significant contributions to the field of paleomicrobiology, focusing on the revival and study of ancient microbes. He developed innovative techniques to extract and analyze microbial DNA from ancient samples trapped in amber, the fossilized tree resin. This revolutionary approach has allowed him to unveil the secrets of ancient microbial life preserved for millions of years. These insights offer invaluable perspectives on the evolution and diversity of microbial species throughout history. Learn more at http://www.ancientorganicsbio.com/
Martha learned of Dr. Cano's achievements and wanted to meet him. Her aspiration turned into reality when, a year later, a fortuitous introduction connected them. Initially brought on as an advisor for The BioCollective, Dr. Cano's expertise and guidance propelled the creation of the TruMatrix™ reference material through an NIH grant and the development of a comprehensive bank of microbes for use in probiotic solutions across the spectrum from humans and animals to agriculture. Together, Martha and Raul identified twenty-four distinct problems in the microbiome related to vitamins, enzymes, and various health issues. They carefully mapped out the microbes with the potential to address these challenges.
"All you need are microorganisms to get this planet to work. We got this planet started with microorganisms and it will end with microorganisms. And everything else is superfluous." – DR. RAUL J. CANO, PHD "The human body is an amazing structure. We owe much of what we do and the way we feel to the microorganisms that colonize our body. Without them (microbes) we wouldn't have many of the vitamins and short chain fatty acids that we require. We wouldn't have many of the important functions of the human body, including even blood clotting." – DR. RAUL J. CANO, PHD
With Dr. Cano's deep understanding of microbial ecology, he took on the task of formulating and refining the probiotic formulas, diligently testing, and tweaking them using the Bio flux® model. He selected the first five new probiotics to bring to the market and worked with our fermentation partners to bring selected strains from our curated bank to production for these formulas. Many more targeted formulas, including those for anti-aging, vitamin production and mood, are in the pipeline, thanks to Dr. Cano's dedication and expertise. Cano was born in Cuba and came to the United States as young man in the 1960's. In 2020, he returned to Cuba and launched a partnership with Clinical Hospital Hermanos Ameijeiras in Havana, Cuba for clinical research in probiotics, starting our first clinical trial in June 2022.
In addition to his research and development endeavors, Dr. Cano has generously shared his knowledge and insights through scholarly publications and books. His work has been featured in prestigious scientific journals such as Nature and Proceedings of the National Academy of Sciences, amplifying the significance and impact of his research findings. Beyond his role with us, Dr. Cano is the visionary Founder of two biotech companies, Amber gene and Ancient Organics Bioscience. Through these ventures, he aims to harness the power of ancient microbes to pioneer innovative biotechnological solutions across various industries. Driven by his forward-thinking approach, he envisions the application of ancient microbes in areas such as agriculture and environmental remediation, exemplifying his commitment to translating scientific discoveries into practical applications.
Dr. Cano's groundbreaking research and multifaceted contributions have garnered widespread recognition and acclaim. His work has been highlighted in diverse media outlets, including The New York Times, where he shared his insights into the significance of his research for understanding the microbial world. Throughout his exceptional career, Dr. Cano has not only advanced scientific knowledge but also inspired future generations of scientists to explore the intricate and awe-inspiring world of microorganisms.
From sequencing the first Lactobacillus genome to developing techniques for reviving ancient microbes, Dr. Cano's work has expanded our understanding of microbial life and its profound implications across various domains. His leadership, entrepreneurial spirit, and unwavering commitment to scientific discovery continue to shape the field of microbiology and inspire others to delve into the wonders of the microbial world. We are immensely grateful to have him as part of our team, guiding us in developing the most scientifically sound probiotic formulas on the market.
Speaker Request
Invite Raul Cano to speak at your next event, conference, etc.
Contact me